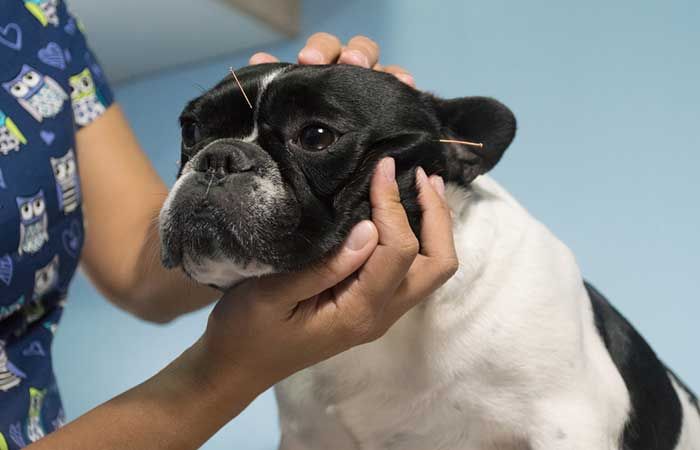 Acupuncture is a form of holistic medicine, and a component of traditional Chinese medicine. At VETS Toronto, we are proud to have Dr. Sun, a certified veterinary acupuncturist, to offer this unique service.


Acupuncture can be used in many instances as a complementary therapy to Western medicine or, in some cases, as the sole therapy for a number of conditions. Acupuncture can be effective in relieving pain caused by arthritis, cancer, nerve pain and back pain. It can also be used for conditions like asthma, auto-immune diseases, kidney disease, and many others.


In many of our senior/geriatric pets, drugs like antibiotics and anti-inflammatories are not an option, therefore acupuncture is the perfect choice. In a majority of these cases, acupuncture can greatly improve a pet's quality of life with minimal to no chemicals used or consumed.


Please call us for a consultation or to book an appointment with Dr. Sun to see how your pet can benefit from acupuncture.

Book an Appointment