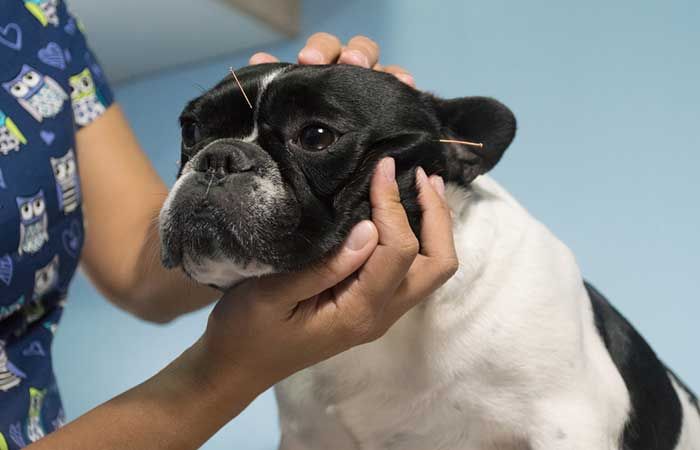 Acupuncture is an ancient treatment now being applied to pets. Very few animal hospitals in Toronto offer acupuncture.

At VETS Toronto we are proud to have Dr. Sun who is a certified pet acupuncturist. Acupuncture can be used in many instances as a complementary therapy to traditional treatments or in some cases as a unique therapy for a number of
conditions.

Acupuncture can be very effective In relieving pain caused by arthritis, cancer, nerve pain and back pain. It can even be used for conditions like asthma, immune-mediated conditions, kidney disease and many others. In many older pets, drugs like antibiotics and anti-inflammatories are not an option.

In these cases, acupuncture can greatly improve a pet's quality of life.

Please consult Dr. Sun at VETS Toronto to see if your pet can benefit from acupuncture.